I covered the Product Marketing Community event in New York. Product Marketing Community was founded by Product Marketers for Product Marketers.
Attendees of Product Marketing Community events take interactive workshops led by product marketing leaders and network with their peers.
The event covered how to: build and execute: go-to-market strategy, buyer insights, messaging and content and sales enablement.
Product Marketing Community founder Rowan Noronha kicked off the event.
Currently VP of Product Marketing for Zix, Rowan has led product marketing for North America (Office of the CFO) at SAP and Cognizant. He also serves as an Advisor to SAAS startups.
Here are takeaways on go-to-market strategy, developing buyer insights, and sales enablement.
Marketers need to develop and deploy a buyer-centric go-to-market strategy.
It is time for marketers to ask better questions about buyers.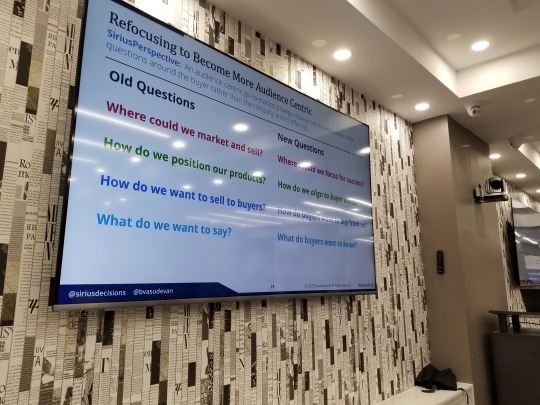 Businesses should identify their ideal audience for their offering. Data from this analysis can be used to target better prospects and improve go-to-market results.
Only certain target customers will buy due to internal and external factors.
To grow revenue, businesses need to develop and use better competitive insights. Developing these insights entails examine everything about the competition to identify: strengths, weaknesses, competitor priorities, growing, and under-served markets.
Product Marketing involves more than just supporting the Marketing and Product Management teams. Product Marketers serve Marketing, Sales and Product teams. Each team has different needs and responsibilities. However, they all play a role in growing the business and serving customers.
Product Marketers serve as market experts and translators for teams from across the organization.
What is Product Marketing?
Product Marketing is the discipline of bringing a product to market and nurturing its success. Businesses need to create and market products people want to buy. To do that, they need to use the Pragmatic Framework.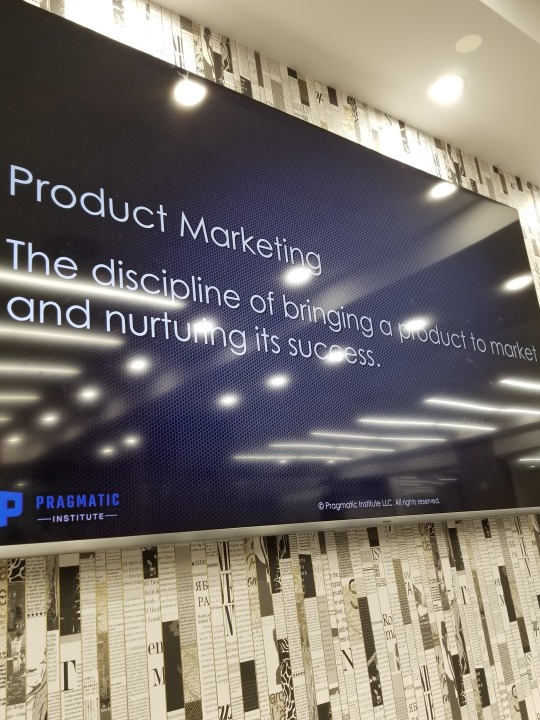 Product Marketers are taking on some Product Manager responsibilities.
Product Marketing needs a separate brief.
Johnathan Hinz of Seismeic shares his insights on sales enablement and its role in marketing.
The lack of Sales and Marketing alignment is due in part to the inadequate amount of customer value mapping relating to the number of buyers types.
Product Marketing Community New York was a great event.